CIELL-App reaches final round of the ELTons Innovation Award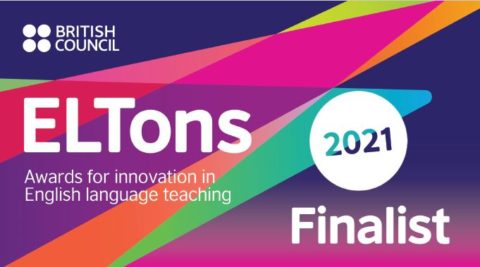 The app which was developed in the Erasmus+ project 'CIELL' has reached the finale of the ELTons Innovation Awards in the category Digital Innovation. Out of 150 submissions from 50 countries, the app with FAU participation is in the finale with six other contestants. Winners will be announced in November. We are keeping our fingers crossed!
The project 'Comics for Inclusive English Language Learning' (CIELL) aims to develop the competences of second language teachers by promoting the use of comic art, and other visual representations of knowledge. Another goal of the project to enhance the quality of language teaching materials used for teaching writing as a second language and support the needs of dyslexic learners in a socially inclusive manner.
The CIELL app helps students with dyslexia prepare for the written part of challenging English language tests and utilizes, for example, visualizations of writing tips in comic or mind map form.
Involved in the project are Prof. Dr. Rudolf Kammerl (Chair of Educational Science), Dr. Sebastian Honert (ILI) and Dr. Iris Wunder (E-Learning coordinator). The University of Lancaster is leading the project, other participants next to FAU are the AKTO College (Greece) and Cyprus University.
The British Council (the UK's international organization for cultural relations and educational opportunity) annually awards the ELTons Innovations Awards to recognize methods of innovative English teaching and learning.
https://www.teachingenglish.org.uk/article/eltons-innovation-awards-2021-applications