The Global Sentimentality Project Lecture Series No. 1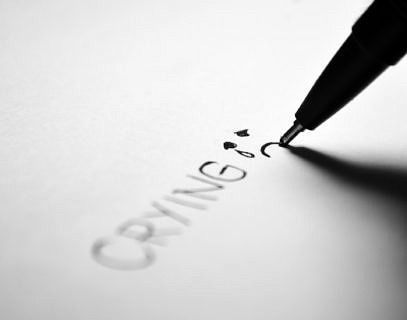 What makes us cry?
Where do we allow ourselves to cry?
And when do we enjoy being moved to tears?
In other words, what are the forms and functions of the sentimental?
The Global Sentimentality Project examines how the sentimental unfolds its power as an aesthetic narrative strategy, as a practice of crisis management, and as a technology of political mobilization. Our understanding of the sentimental revises the stigmatization of the term in popular parlance and extends its meaning beyond a set of literary texts. The sentimental shapes aesthetic experiences of all kinds. It operates in different cultural settings and in various political contexts where it has been analyzed as either facilitating or obstructing change.
This virtual lecture series brings together scholars from around the globe in a series of talks accessible via Zoom. Project fellow Mark Kelley (Florida International University) will kick off the series on November 12th, 2020 with a talk titled "Alone, Together: Feeling Through 19th-Century Sailors in Eras of Global Isolation."
The Global Sentimentality Project Lecture Series No. 1 (Winter 2020/2021)
Thursdays 6-8pm (via Zoom)
* 19 Nov. 2020 Elisabeth Anker (George Washington U) Ugly Freedoms: Disappointment, Despair, and Political Agency
* 26 Nov. 2020 Elisabeth Bronfen (U of Zürich) Pandemic Sentimentality: Outbreak Narratives and the American Cultural Imaginary
* 10 Dec. 2020 Simon Strick (FU Berlin) Sentimental Fascists? The Affective Collectives of Digital Neofascism
* 7 Jan. 2021 Danai Mupotsa (U of the Witwatersrand) The Agreement
* 21 Jan. 2021 Marc Matten (FAU Erlangen-Nürnberg) Strong Leaders, Strong Nation? Notions of Nostalgia in the Political Culture of Modern China
* 4 Feb. 2021 Annika McPherson (Augsburg U) Nostalgia, Sentimentality, and the Melodramatic Mode: Conceptualizing Netflix in/and the Global South
Please register via email to: project-sentimental@fau.de
https://www.sentimental.phil.fau.de/