Corona virus: deadlines for term paper are extended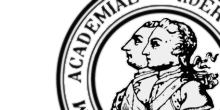 To avoid spreading of the corona virus all university libraries have been closed. As this might handicap students to write their term paper the Faculty decided to extend the deadlines by five weeks. In case then a further extension is necessary we will inform you (update 19 March 2020). Please also contact your lecturer.
Please note that the FAU library has made more ebooks available, more information on the website of the University Library.
The latest updates on the coronavirus and its effects on FAU (also on exams) are available at  www.fau.info/corona.